Association "Biopharm"
Association on the development of innovative territorial cluster of Novosibirsk region in the field of biopharmaceutical technologies "BIOPHARM"
The science town of Koltsovo, which is the territory of location of the State research center of Virology and Biotechnology "Vector", in 2003 obtained the status of the science town of the Russian Federation. Thus Koltsovo became the first science town in Russia with biotechnological specialization. Now it is one of the key growth points of regional and country competitiveness in the fields of biotechnology, pharmacology, medicine and veterinary science. The sphere of industrial biotechnologies and bioinformatics actively develops here. The science town Koltsovo with its industrial complex and objects of innovative infrastructure became the core of the territorial biopharmaceutical cluster of Novosibirsk region.
Top-Executives
   Mr. Sergey Netesov

    Chairman of the board

Mr. Andrey Linyushin

Chief executive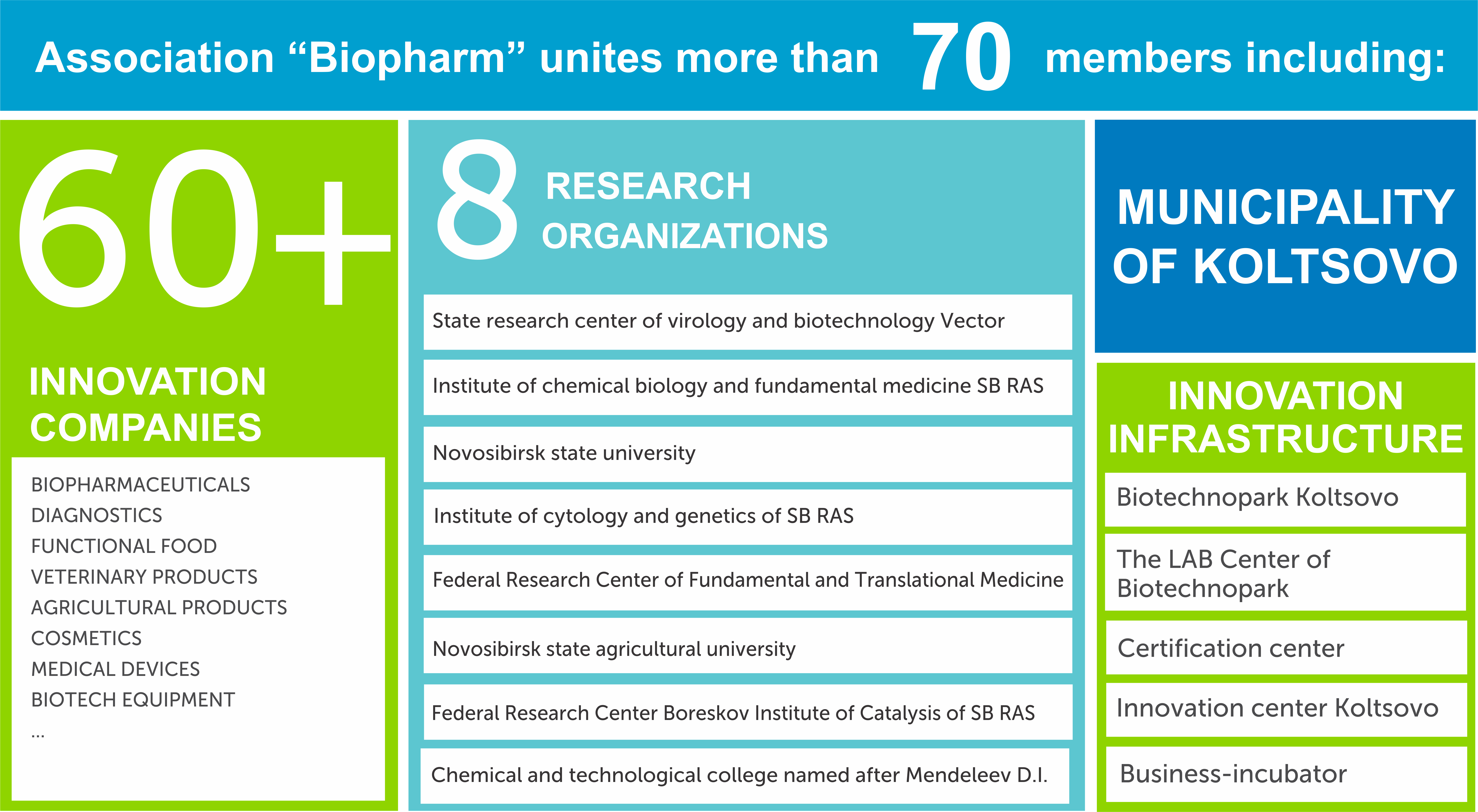 The goal of partnership is higher effectiveness of interaction between the members of the Association, federal authorities and local government, as well as with education and science institutions, non-profit and non-governmental organizations, private and institutional investors – all with the goal to assist the development of the territorial cluster and Association members. Ultimately this interaction stimulates creation and implementation of joint cluster projects by Association members, participants of cluster.
Main indicators of enterprises of biopharmaceutical cluster with the location in the science town Koltsovo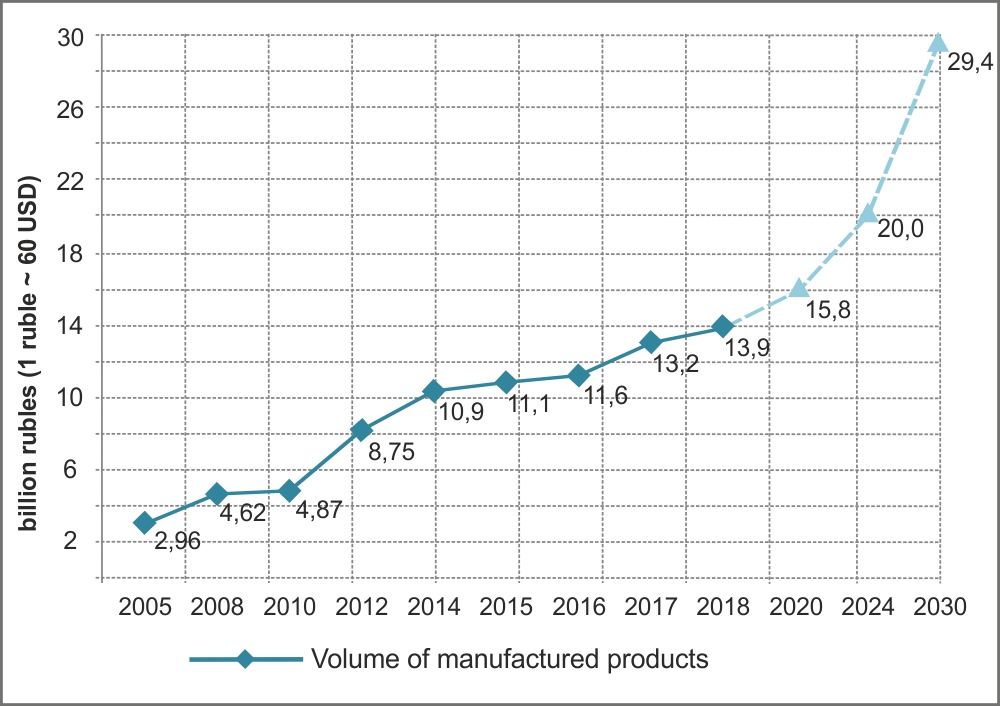 If you want to see further information about companies of biofarmaceutical cluster of Novosibirsk region, please, click here and choose English language:

Contacts
Email: Этот адрес электронной почты защищён от спам-ботов. У вас должен быть включен JavaScript для просмотра. 
Tel./Fax: +7 (383) 233-37-03, 306-19-17
Office location:
1 Technoparkovaya st., Koltsovo, Novosibirsk region, Russia, 630559. Office № 138, 140
Postal address:
Association on the development of innovative territorial cluster of Novosibirsk region in the field of biopharmaceutical technologies "BIOPHARM" ("BIOPHARM")
Koltsovo, Novosibirsk region, Russia, 630559, POB 3